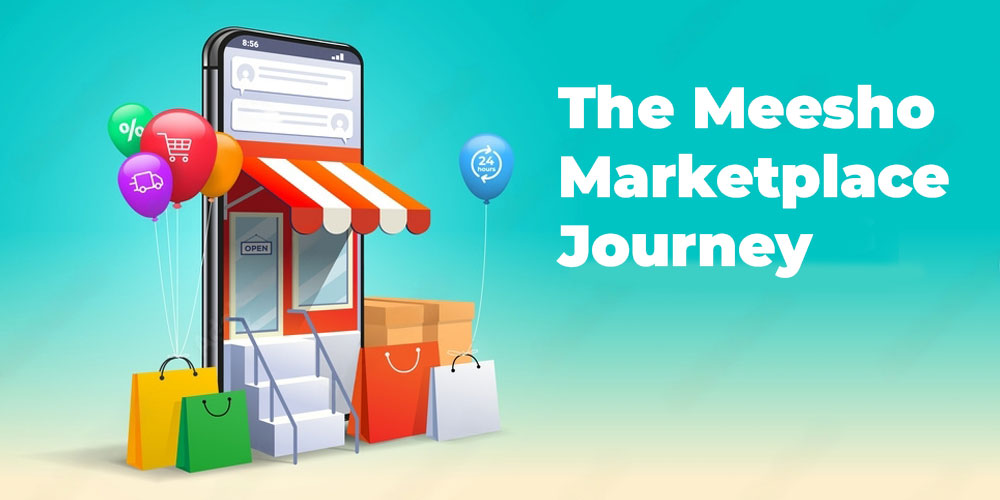 Meesho provides tremendous opportunity to increase sales and broaden your company's worldwide market reach. However, many owners of e-commerce businesses struggle to fulfil Flipkart's extensive and complex listing, reporting, and marketing requirements, which prevents them from taking full use of this potential. Additionally, an ever-increasing number of Meesho sellers has resulted in fierce rivalry within the industry, adding to the difficulties and making it challenging to separate out from the competitors and get recognised.
Setting up an Meesho account or store is one thing; managing, maintaining, and marketing your items are quite another.
Given the number of tiresome tasks required that need for focused time and effort, it is a difficult procedure.
The difficulties faced by Meesho sellers might seem insurmountable, but the appropriate partner can make it simple for you to get over these obstacles and advance your success on the Meesho marketplace.
Accelerate Your Meesho Success with Expert Support!
We provide end-to-end Meesho Marketplace Management Services, drawing on our considerable e-commerce experience. Our service portfolio is created to offer the kind of comprehensive support you need at every stage of the process to successfully manage and update your product listing and content on Flipkart, from account creation and management, product listings, cataloguing, brand content creation, and product optimization, to advertising and accounting.
Our team of ecommerce professionals, content and SEO experts, graphic designers, and project managers is committed to developing an engaging brand image, optimising listings for conversion, and improving ranking and brand affinity. We make sure that your ecommerce business is optimised for efficiency and profitability through simplified operations and a professionally managed marketplace store.
We manage every part of your Meesho account while carefully adhering to Meesho policies by combining industry best practises, a comprehensive strategy, and cutting-edge solutions.
Our comprehensive marketplace management services are intended to assist our clients in increasing market penetration, brand recognition, and revenue. You may even choose a specially designed package of services that will best match the needs of your e-commerce firm.
We are skilled at offering all the help required to make your Meesho business successful.
Streamline Your Meesho Strategy with Brandnmark's Full-Service Solution Unleash Your Meesho Potential with the Brandnmark Advantage
We assist you in developing a compelling Meesho e-commerce brand that will increase sales by increasing brand recognition and affinity.
Our goal is to assist you in gaining a competitive edge and sustaining business growth by assisting you not only in increasing sales but also in providing your clients with an enjoyable shopping experience.
Our unwavering emphasis on data integrity, correctness, and quality helps us guarantee superior service.
By working with us, you may get a number of practical advantages, such as:
Enhanced market entry capabilities
A properly run Meesho store that is profitable and performant
A one-stop shop for all your Meesho account administration needs
Improved cost optimization and higher ROI
Strong quality control supported by six sigma techniques
Assurance of data integrity and protection
Do not allow difficulties with Meesho sellers stop you. Partnering with an experienced team that can easily assist you in overcoming these challenges and setting up your business for success will help you realize the enormous potential of this market. Find out how we can support you as you navigate the Meesho marketplace, constantly manage your account for high performance, and ultimately increase your profit by speaking with us.
Ready to take your Meesho business to next level?
Find out how we can support you on your Meesho marketplace journey, constantly maintain your account for high performance, and eventually increase your profit by speaking with us.